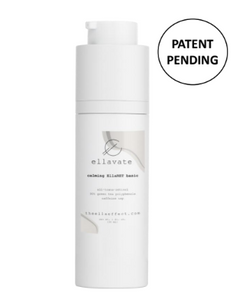 Diminish the appearance of fine lines and wrinkles. lines, wrinkles and achieve smoother, firmer, more evenly toned skin. This clinically proven retinol serum pairs a fast and long-acting, patent pending delivery system with soothing green tea polyphenols to provide the effectiveness of a retinoid without the irritation.

BENEFITS
• Stabilized, protected and time released delivery of active ingredients
• Minimizes and improves the visible signs of aging
• Promotes a collagen-rich skin appearance
• Hydrates and calms potential irritations

KEY INGREDIENTS:
ALL-TRANS-RETINOL
Helps increase cell turnover to reduce the appearance of fine lines, wrinkles and age spots, improve skin texture and tone, and promote a collagen-rich appearance.
90% GREEN TEA POLYPHENOLS (GTP)
Therapeutic levels of the highest purified and concentrated form of GTPs provide the broadest antioxidant benefits to soothe and calm the skin, reducing irritation.
CAFFEINE USP
Enhances overall antioxidant activity while helping to diminish the appearance of redness and irritation.
CAMELLIA SINENSIS
Nourishing blend of antioxidants to moisturize and help guard against free radical damage.
HYALURONIC ACID (HA)
Helps skin to retain moisture to replenish and repair the skin barrier.
ANTI-AGING REGIMEN: TREATMENT PM