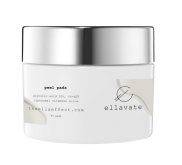 Glycolic acid treatment pads are a convenient way to gently exfoliate, moisturize and assist in the removal of excess oil and residue on skin. Pre-dosed with a potent and balanced formula containing antioxidants to target uneven skin texture and tone, lines, wrinkles and large pores.

BENEFITS
• Formulated with ultra-pure crystalline Glycolic Acid to gently clean clogged pores and exfoliate dead skin cells
• Targets uneven skin texture and tone, lines, wrinkles and large pores.
• Helps balance skin's moisture level
• A rich blend of antioxidants soothe and calm skin, minimizing free radical damage
• pH 4 encourages maximum patient compliance

KEY INGREDIENTS:
GLYCOLIC ACID-ALPHA HYDROXY ACID, pH 4-10% (901MB), 15% (902MB)
Pharmaceutical-grade AHA supports cellular renewal by exfoliating and removing dead skin cells and maintaining moisture levels.
RETINYL PALMITATE (VITAMIN A DERIVATIVE)
Provides mild exfoliation while visibly thickening the dermis to minimize the look of fine lines, wrinkles.
WITCH HAZEL
Alcohol-free botanical helps remove excess oil on skin's surface, tighten the look of pores and support a more even skin tone.
LIPOSOME ENCAPSULATED VITAMINS A-C-E, COQ10
Effectively deliver nutrients to the skin and provide antioxidant protection against free radical damage.